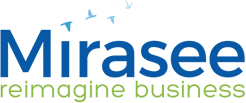 More About Mirasee
Mirasee provides business education that equips you to impact your community and change the world.
But here's where we differ from most other training organizations: We're educators first. We care about student outcomes. We understand the desire to create income through impact, but we're more interested in seeing our students achieve that than in selling people on a dream and leaving them to figure it out for themselves.
Whether we're teaching something abstract, like strategic thinking ability, or a concrete skill, like building an online course, we take the coaching and support of our students very seriously.
We're very proud of the Mirasee community of driven, caring entrepreneurs and leaders who go on to teach their own students in their area of expertise.